Outsourced Infrastructure (Hosting)
Evermore provides a wide range of managed hosting services, designed to take the hassle out of running the technology and give you the resources to run your business. As with our infrastructure services, we will help you figure out what your business needs and, handle the details. We have the knowledge and the skills to assist you in making the most effective and cost efficient choices.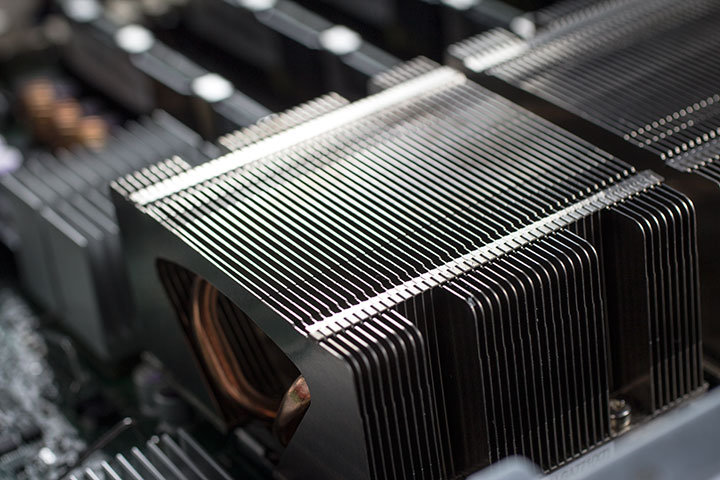 What is Managed Hosting?
Most hosting service providers offer "mass-market" hosting. This is the cookie-cutter commodity solution. These providers are competing with each other on price. In this race to the bottom, quality suffers: security is lax, performance is mediocre, problems go unnoticed until you complain, support staff just wants to close your "incident" and, uptime "guarantees" and other promises turn out to be word games.
With Evermore's managed hosting, we actually pay attention to the details. We build individual hosting solutions specific to your business. We don't overload our servers. We use best practices in securing our systems. We monitor our infrastructure 24/7 and correct most problems before anyone even notices.
Think of it this way: signing up with a mass-market hosting company is like signing up with a slum lord. Signing up with Evermore gives you a nice place to live.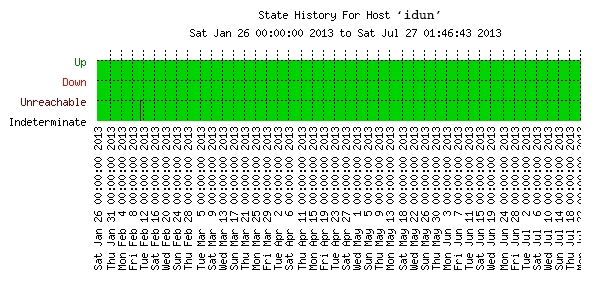 Website Hosting
Evermore's managed website hosting services provide a trouble-free way to get your website online today. We will help set up and configure an appropriate hosting environment and get your site deployed. Whether you need a simple account on one of our shared servers or a cluster of dedicated servers, we are ready to help.
Our servers are located in a state-of-the-art network operations center (NOC) sitting on top of the most Internet-connected point in North America. We have redundant connections to all of the major Internet backbones and, can offer multi-site load-balancing and failover.
As most websites now feature dynamic content, we provide full nightly off-site backups of all the sites we host, including database dumps, as appropriate.
We offer options for safe communication with your customers, including independently-certified Payment Card Industry (PCI) compliant ecommerce solutions.
Evermore can also provide and manage virtual cloud-based infrastructure on Amazon's network.
Shared server hosting accounts, suitable for most small and medium businesses, start at $29.95/month (USD).
EMail Services
Our web hosting accounts include basic email services. For organizations that require more, we can help you craft appropriate solutions including dedicated mail and groupware servers, web mail solutions, archiving and data retention systems, mailing list management and more.
Wiki Department
A wiki is a special type of website that prioritizes ease of creation and editing. As such, they make excellent systems for managing documentation and other resources. Wikis are an excellent and inexpensive way to create a corporate intranet portal for distributing news and HR resources. Wikis are fantasic tools for enabling collaboration among your employees.
Evermore can provide public or private (password-protected) wikis to meet these common needs. Standard wiki hosting is $14.95/month (USD).
Virtual Office Services
Do you have employees working from home offices scattered around town, around the country or around the world? Many small businesses today are entirely "virtual" — they do not even have a central office.
We can provide you with enterprise-grade "virtual" central office services for your workforce. Share files, applications, etc. just as if you were all in the same office.
On-Line Off-Site Cloud Backup
If your data is not in at least three places, it is not backed up. Data loss is expensive, challenging and entirely avoidable. Don't let data loss topple your business.
In addition to assisting you with on-site backup systems and strategies, Evermore offers cloud backup solutions. Our custom software can manually or automatically backup your mission-critical data to the cloud from your Windows, MacOS or Linux workstations or servers. Encryption can be used to keep your sensitive data completely safe.
Cloud backup plans start at $12/month (USD) for up to 20GB of stored data (sufficient for the mission-critical data at most small to medium businesses), with additional storage costing just $0.20/GB (USD).
How can we help?
Contact Us