Other Projects
This page lists some other projects not directly related to our IT services and consulting.
EvermoreStud.io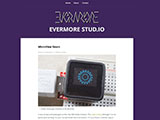 EvermoreStud.io is our physical fabrication and design space. It's a studio, a makerspace ... a place to make a mess and try interesting things.
Popup Card Shop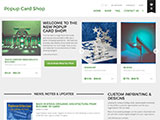 The new eCommerce site for our origamic architecture popup cards. More elegant than the old site with great new high-resolution photos. Check it out!
Origamic Architecture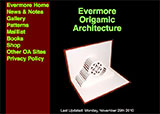 This is a community resource site for enthusiasts of the origamic architecture style of pop-up card.