Other Projects
This page lists some other projects not directly related to our IT services and consulting.
EvermoreStud.io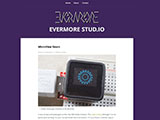 EvermoreStud.io is our physical fabrication and design space. It's a studio, a makerspace ... a place to make a mess and try interesting things.
Popup Card Shop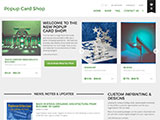 The new eCommerce site for our origamic architecture popup cards. More elegant than the old site with great new high-resolution photos. Check it out!
Evermore Design Shop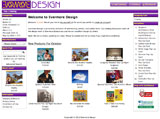 Our eCommerce site offers items from some of our very artistic customers and friends. You will find some origamic architecture cards there and, some interesting odds and ends.
Origamic Architecture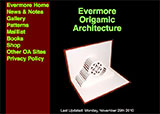 This is a community resource site for enthusiasts of the origamic architecture style of pop-up card.