IT Support Services
Evermore will help you leverage the power of enterprise-grade technology and best practices for your business.
Let us help:
Design & Build Office & Campus Networks
Set up and deploy your IT, including:

Workstations
Printing Services
Physical Networks
Wireless Networks
File Servers
Authentication Servers
Application Servers
Web Servers
Mail Servers
Virtualization Servers

Fix issues with your existing computer systems
Provide short-order technical support
Hire professional IT staff
Supervise your IT staff for optimal effectiveness
Design & build custom business systems to improve your productivity
A few years ago, simply using information technology was enough to give a company a competitive advantage. Now, the playing field has leveled and, it is no longer sufficient to just use information technology in your business. You need to use it well.
Most small and medium sized businesses do not have IT experts on staff. Current business thinking suggests that your company should focus on what makes your company special and on what makes you money – your core. For everything else – the context – you should outsource it to an expert.
Evermore can help you use technology well, while avoiding the sharp corners. We develop powerful technological solutions to complex business problems.
With our expertise in technology, business and social science, we will understand your organization and, communicate with you clearly. We will "get" your business and, we will speak to you in plain English.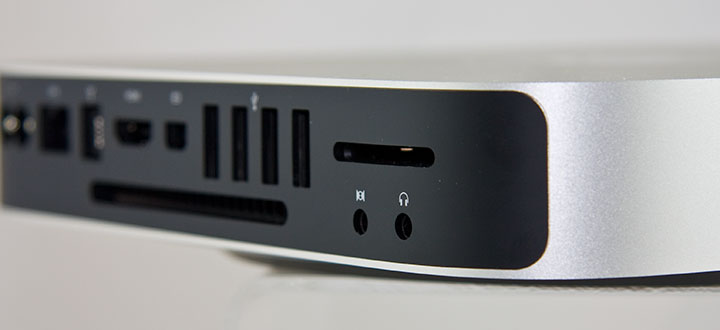 It's Your Infrastructure
We firmly believe that your infrastructure is your infrastructure. We always strive to provide adequate documentation and other critical information to all appropriate personnel. We provide shared access systems to manage it all, keep it current, and keep it available.
We want to help you to continuously improve your use of technology, solving new business problems and optimizing the role of technology in your process. We won't hold you hostage by withholding information or, try to turn you into a revenue stream with secret knowledge of your systems.
What Evermore Can Do for You
Network Planning and Implementation
Whether you are setting up a brand new facility or, are just trying to revamp your current facility, let Evermore help. We can assist in building a reliable network infrastructure, designed to thrive and grow with your business. Don't paint yourself into a corner. Call the pros.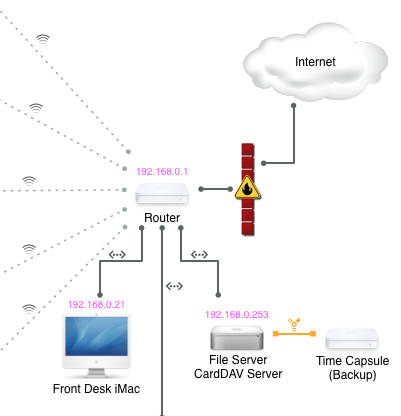 Technology Troubleshooting
Unreliable printing? Erratic network drive availability? Wireless network coverage patchy? Some problems are difficult to pin down, even for the low-level IT professionals.
Evermore is expert at finding and fixing the real problem. Let us end the grief.
On-Site Infrastructure
We can develop multi-platform (Windows, MacOS, Linux) infrastructure solutions to match you business needs. From connecting a few home office workers with shared resources to multi-building facilities with fiber optic backbones and robust wireless services.

We can set up and deploy a wide range of IT systems including:
Workstations
Printing Services
Physical Networks
Wireless Networks
File Servers
Authentication Servers
Application Servers
Web Servers
Mail Servers
Virtualization Servers
More importantly, we understand when and how to use those systems. We can guide you towards understanding what your business needs.
Concierge (outsourced) IT Support
For small businesses, it can be frustrating getting consistent help with your IT issues. Evermore provides you with support from people familiar with your infrastructure. We strive to help our customers develop solid IT systems that just work, minimizing the amount of IT fire fighting.
When there are issues, careful planning and ubiquitous connectivity ensure that most are resolved quickly, conveniently and inexpensively.
IT Staffing, Recruiting, Training and Supervision
Most organizations with fewer than a hundred users can typically operate without a full-time IT support person on staff. In those cases, we offer our concierge IT support services.
When your organization outgrows that, we can help you find and recruit appropriate personnel. With limited knowledge, someone with more skill can appear an expert when, in fact, they are not.
Evermore acts as your expert in identifying and screening appropriate candidates for your IT staff. Once aboard, we will help your new personnel understand your infrastructure and how to maintain it properly.
In many cases, we can provide higher-level supervision and issue escalation for your IT staff, allowing you to hire for the services you most need, without having to pay for expertise you only need on occasion.
Custom Business Information Systems
By uncovering and understanding your business goals, your process and your data, we are often able to develop custom information management systems that will directly affect your efficiency and your bottom line. What more interesting and useful things could your staff be doing if someone automated the crank they are turning?
How can we help?
Contact Us