Pardes Day School IT Infrastructure Project
Between 2004 and 2013, Evermore Enterprises helped the Pardes Day School take their IT infrastructure from a ragtag handful of computers in a rented space to a corporate grade network spanning a five building campus with over a hundred systems, multiple servers, campus-wide wireless coverage and more, all on a shoestring budget.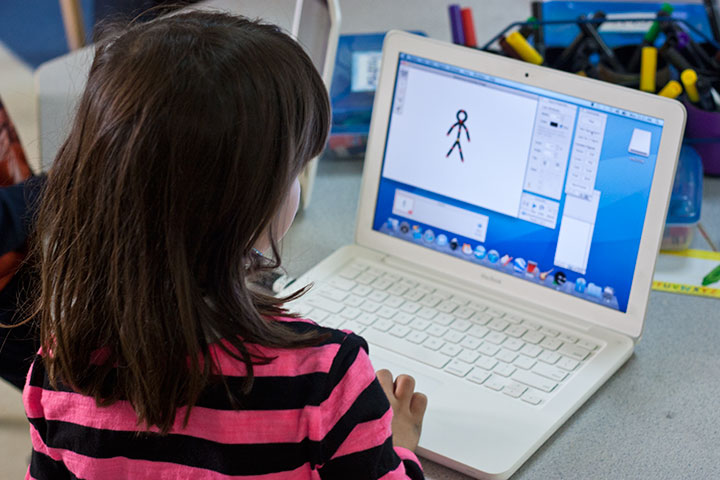 2004 - 2005 School Year
In the Summer of 2004, the Head of School for Pardes Day School contacted us for help. They were in the process of moving from a few scattered rooms at one shared facility to a dedicated two-story building at another. The IT infrastructure consisted of a non-functional Windows file server and, a disparate assortment of older Windows PCs for administrative and academic use. Though they had a very limited budget, Pardes was looking to expand the scope of their IT infrastructure and their use of technology in their educational program.
With a few modest hardware upgrades, we converted the broken Windows Server into a Linux-based Samba file server and domain controller with data mirroring and regular removable backups. We supervised the installation of a T1 line for Internet service, built an embedded m0n0wall router to help secure the network at the new building, wired the classrooms on both floors to CAT5 standards and, set up a small wireless network in the computer lab space.
We replaced a handful of low-end, unnreliable inkjet printers with networked laser printers at strategic locations, making reliable printing available from all workstations at an estimated cost savings of $0.30 per page.
The school purchased new commodity PCs and a few notebooks. We built a standard Windows XP Professional deployment image that allowed us to quickly and efficiently provision all of the new equipment.
In addition, the deployment image served as an inexpensive support mechanism for quickly repairing software issues that arose during normal use. With all user data stored on the file server and, identical software configurations for all of the workstations, we were able to train one of the math teachers to restore damaged systems in under 15 minutes.
We also helped Pardes untangle issues with their web and email systems, moving them to Evermore's managed infrastructure services.
Evermore also documented everything about the school's new and existing IT infrastructure in a password-protected wiki. This provided everyone involved with access to all the information they might need in an easily updatable centralized documentation system, increasing efficiency, transparency and preventing vendor lock-in.
2005 - 2006 School Year
In the Summer of 2005, we began replacing low-end commodity PCs in the school's lab with more powerful, custom-built systems. We deployed a total of 18 new Shuttle computers with 17-inch flat-screen displays and, added networked color laser printers on both floors.
In 2005, Evermore also started building the school a new professionally-designed database-backed, user-maintained website. The site included comprehensive information about the school's history, admissions and academic programs; teacher bios; downloadable school forms and; a calendar and a blog-like news system. Built on the ECMS1 content management system, the site gave the school staff all the tools they needed to update the content of the site. It quickly rose to excellent search engine positioning for key terms.
2006 - 2007 School Year
In the Summer of 2006, Pardes completed purchase of their own facility and moved again. The new five building facility, a dedicated school campus, required extensive clean-up and rennovation of all facilities, including the IT infrastructure. Due to the limited budget available, some economies were made, along with plans to improve in future budget cycles.
Evermore supervised the refit of the existing infrastructure at the new factilty and, moved all of the existing technology from the previous location. We added additional broadband services and incorporated existing equipment inherited with the facility.
The same year, Pardes received a grant to become part of an educational software beta testing program. We added two new Windows Servers and, reached deployment of 100 workstations throughout the campus.
2007 - 2008 School Year
In the Fall of 2007, we assisted Pardes in hiring a full-time computer teacher. Previously, the computer program had been supervised part-time by one of the middle school math teachers.
Pardes also began deploying SmartBoard presentation systems (computerized whiteboard and projector systems) to all of the campus classrooms.
2008 - 2009 School Year
Recognizing the need for more support availability, Pardes added a full-time position for an IT support person.
2010 - 2011 School Year
During the 2010-2011 school year, Evermore built and deployed a more powerful Linux-based file and central authentication server.
During the Summer of 2010, when Pardes' IT staff became overwhelmed with infrastructure upgrade and maintenance projects, we stepped in to assist. Despite extremely limited resources and tight timelines, we were able to get everything critical working before the start of the new school year.
2011 - 2012 School Year
By the end of the 2010-2011 school year, some of the budgetary pressure limiting the Pardes IT program lifted. Consulting with administrative staff and faculty, Evermore helped to develop a plan to build a more effective and current infrastructure. We began a transition to provide for increasing use of mobile devices and to replace badly outdated equipment.
Evermore planned and deployed a new MacBook cart as an initial move towards creating a more current learning environment. This formed the backbone of the lower school's IT education program for the school year.
We implemented an IT support ticketing system to improve communication with the faculty and staff, track all support issues to resolution and, gather data about the ongoing support needs at Pardes.
We also assisted in training and supervising a new full-time IT staffer when the previous staffer left unexpectedly.
2012 - 2013 School Year
Following on the success of the MacBook cart during the previous year, we continued to focus on increased use of mobile devices. Over the Summer, we deployed an enterprise-grade Ruckus wireless network system, as well as a second MacBook cart.
Evermore deployed a new trunking router using multiple broadband connections to provide sufficient bandwidth for heavier use of multimedia educational technologies.
We leveraged the improved bandwidth and handling to set up a wireless LiveStream video feed for various events on campus.
We also built a new virtual machine server and, virtualized various critical services previously running on rapidly failing hardware.
Other projects included remediation of various cabling infrastructure issues (resulting from low-budget in-house projects), initiation of a beta program for using iPads in the classrooms, clean up and proper racking of equipment in the server closet.
Evermore also took on a stronger role in supervising and training a new IT staffer.
2013 - 2014 School Year
Going into the 2013-2014 school year, we assisted in the retirement of a large portion of obsolete workstation infrastructure.
In keeping with the increasingly mobile nature of educational technology, we helped to deploy MacBook Pros to the faculty and, assisted in creating a professional development program to improve the technical skills of the faculty and increase integration of technology in the curriculum.
Our ongoing work at Pardes continues to include strategic and budget planning, high-level technical support and deployment of new systems and technologies.
Contact us to discuss how we can help you:
Contact Us